Living & Dying With a Dread Disease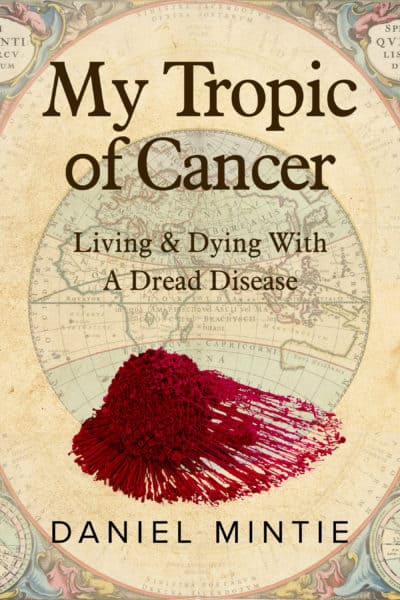 My Tropic of Cancer: Living & Dying With a Dread Disease tells the story of cancer's passage through three generations of the Mintie family. This deeply personal account relates the heartbreak, hope and frequent hilarity that travel with any lethal diagnosis. Tropic includes gritty, day-today detail of the author's life as a cancer patient, and the wider environmental, social and political milieus of cancer's appearance. It shares one family's psychological and spiritual responses to cancer, inviting the reader along on an intimate, inter-generational awakening the perils and possibilities that travel with this extraordinary disease. Tropic tells, finally, an exuberantly hopeful story, one that will encourage any family touched by cancer to find its own authentic, life-affirming and human response.
Advance praise for My Tropic of Cancer:
Daniel's new book shares the story of his cancer career – and a great deal more. Albert Camus used the magnifying glass of bubonic plague to look deeply into the human condition. Daniel utilizes the lens of cancer to do the same. His book helps us see that while a life-threatening disease is always life-changing, it changes nothing essential. Cancer is an opportunity for us all to see more clearly the way things are.  As a physician intimately involved in cancer care, I wholeheartedly recommend "My Tropic Of Cancer" to anyone whose life has been touched by this disease.
Mariusz Wirga, MD, Medical Director Psychoscial Oncology, MemorialCare Cancer Institute, Long Beach California, USA